About us.
Our Story
We are a member of the Fitness division of Jonas Software, a leading provider of enterprise management software and billing solutions to a variety of industries, including Golf and Private Club, Fitness, Sports and Leisure, Attractions, Food-service, Construction and many more verticals. Jonas Software has over 25,000 customers in more than 15 countries worldwide. The continued Jonas focus is on creating long term relationships with our clients and ensuring that we meet and exceed their software, billing and service needs.
At Jonas Fitness, our vision is to be the branded leader in fitness software and billing services with our 30+ years' experience in the industry providing a firm and stable foundation for our customers.  We have been pioneers of technology for decades with our development of Electronic Funds Transfer (EFT) processing, and continue to strive every day to be recognized by customers and industry stakeholders as a trusted provider of "Software for Life" and as an ambassador for product innovation, quality, and customer service.

Whether your gym is in need of an enterprise fitness management software solution, a provider of credit card and ACH processing services, or an outsourced partner to handle full-service billing and member services, Jonas Fitness has solutions that will boost the operational efficiencies of your club and improve your bottom-line.
Where we're hiding
Jonas Fitness, Inc.
16969 North Texas Avenue, Suite 500 Webster, Texas 77598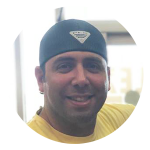 Jonas Fitness is more than just club management software. You get a whole team to leverage, from dedicated billing specialists to a call center to help with member management.
Ready to move?
Fill out this form to request your free demo now