i4™ from Jonas Fitness
i4™ from Jonas Fitness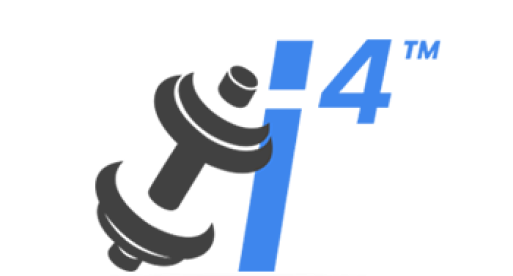 The easy to use member centric club management software
Choosing a club management solution that meets your business needs can seem daunting. Even if you operate multiple clubs in multiple geographies, you should be able to find a solution that can be tailored to the specific needs of your club yet provide standardized functionality across locations.
i4 breaks the mold in club management software by combining the best club solution, member management services and payment processing services to increase your bottom line. When these three vital club functions are fully integrated, your club reaches its peak in profitability and improves bottom line performance.
Breaking the mold in club management software…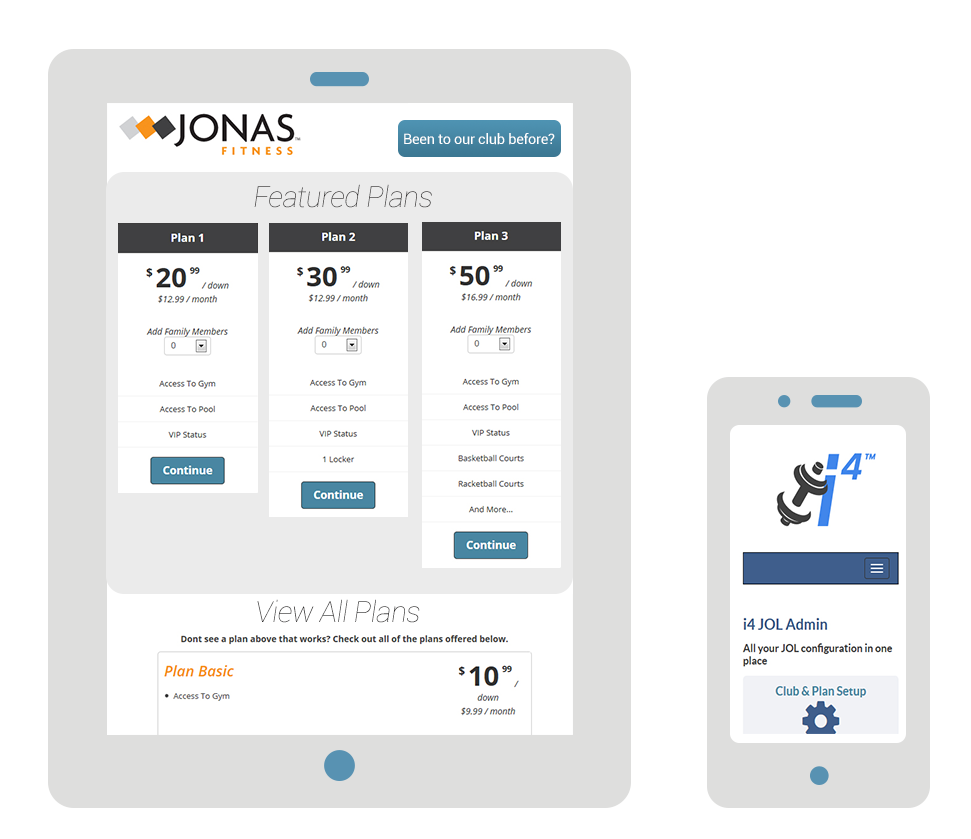 NEW Mobile Solutions for i4
Jonas Fitness now offers an updated suite of mobile services to boost your club's operational efficiency. i4 is comprised of three new enhancing features, Employee Self-Service (ESS), Membership Self-Service (MSS), and our Join Online tool (JOL). All of which are completely responsive for mobile phone and tablets, run on any platform, in any browser and are completely customizable to match your club's look and feel for seamless branding.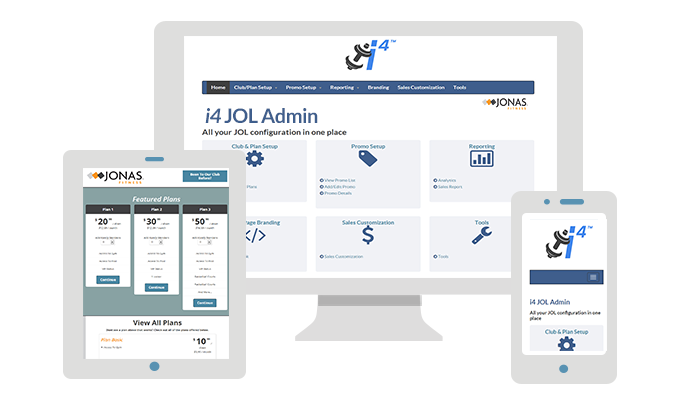 The Better Way to Manage your Gym.
When it comes to total club management, Jonas Fitness enables you to have it all: a flexible, interactive Internet software solution connected directly to your website with access to data in real-time; outsourced back-office billing and contract management services; a reliable payment processing solution that increases your predictable cash flow and reduces your overhead; and the freedom to put all of your energy toward making
Flexible & Reliable Service Offerings Customized for your Club
No matter how basic or complex your environment is, our sales consultants will be sure to determine what best fits the needs of your operation.

Front Desk
This intuitive web-based module provides all the functions necessary to automate the front desk in your facility. With the click of a mouse, you can check in a member, sell an item at point-ofsale, add a guest or prospect, enroll a member in a class, view appointments and clock an employee in or out.

Management Dashboards
The Management Dashboard is a real-time Web interface that provides important statistical data regarding your club's performance. Examples include membership sales, member attrition, prospect conversions and billing projections.

Data Entry
The Data Entry module is the central location for all information pertinent to your club. It stores all data relating to members, products, employees, banks and groups.

Employee Self-Service
Smart club managers provide their staff with the latest tools to increase productivity. The Employee Dashboard provides your employees with access to important data such as hours worked, sales tracking, appointment alerts and certification expiration dates.

Billing Matrix
Our billing feature is designed to simplify the member billing process for you so you can concentrate on more important tasks and watch your fee income increase dramatically. This automated phone dialing system delivers customized phone messages to select members or prospects. It can be used for marketing purposes or to simply communicate important

Configuration
The Configuration module allows you to set up your software to meet the needs of your health club. Examples of items you can configure include membership types, billing cycles, hardware, invoice categories, permission settings and payment categories.

Scheduling
Schedule any activity or group in your club, including your managers, trainers, courts, tanning beds and more. You can create calendars for all sorts of uses in your club, each with its own start and stop time. With the click of a mouse, you can print calendars of events, activities or employee schedules.

Reports
Our reporting module provides a window into the performance of your club. You can choose from a list of standard reports or create your own using the "Memorized Reports" feature.

My Account
Empower your members by providing them with online access to their information. Members with an Internet connection can access their account online to obtain financial information, review payment history, make payments, communicate with the club and make requests to change account information. Put your members in charge of their account and allow your

Workout Partner
Workout Partner tracks member workouts, prints progress reports and graphically displays results. Trainers can set up muscle groups, exercises and workout templates to quickly and easily tailor specialized workout prescriptions for each member.

Collections
The Collections module allows you to efficiently manage past due members and collect dues in a timely fashion through a systematic follow-up plan. The effectiveness of this system will pay dividends in faster payments, better tracking and increased cash flow.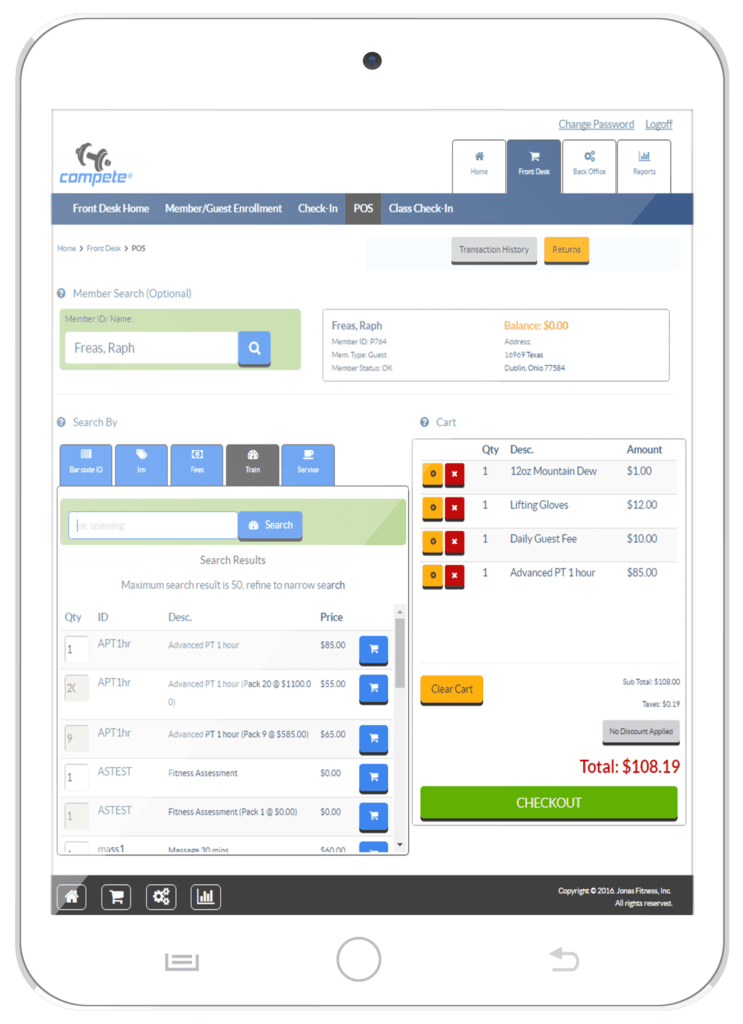 Take payments directly through the software
Take payments through our fully-integrated, real-time EFT and POS credit card processing system. The Jonas financial network is the only end-to-end PCI-certified offering in the fitness marketplace providing secure transmission of any transactions directly to the Federal Reserve and our credit card processing bank.
Real-time POS interfaces complete the environment, offering unprecedented security and accuracy adding to the efficiency with which business is transacted.
We will provide your club with increased, predictable cash flow while significantly reducing your overhead. Jonas Fitness also adds extra value to your members by making automatic payment plans available and also offers bi-weekly billing options that give you more flexibility in how your members are billed. So why not leverage our power and billing experience in your own club?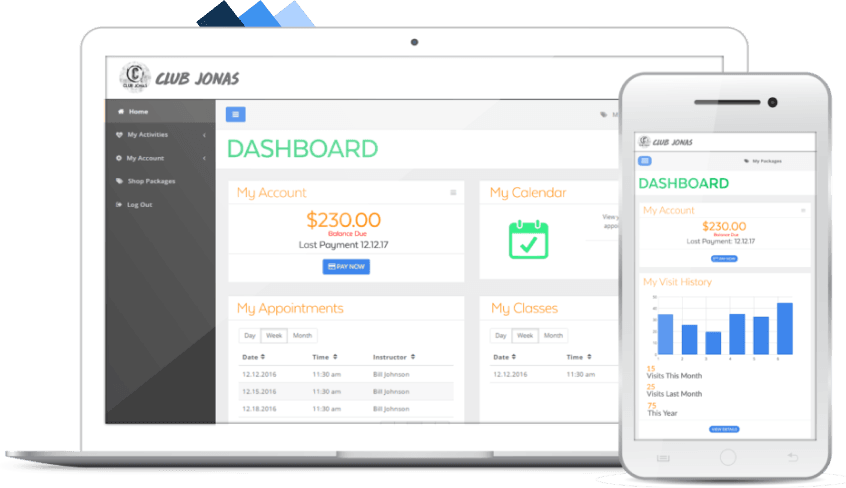 Recurring (EFT) Billing from Jonas Grow Your Revenue Stream and Speed Collections While Retaining Members
Jonas Fitness delivers unsurpassed value in automatic EFT payments:
Benefits to your club:
Predictable cash flow – Membership dues are automatically collected in full on the due date and deposited directly into your account, improving cash flow and eliminating float.
Increased member retention – There's no reason for you to "resell" your service to your members with every invoice and less impulse for them to leave your club if they don't have to write a check every month.
Increased revenue – Since pre-approved member dues are deducted on a regular schedule, your revenue stream will grow as your locked-in base of EFT members grows.
Reduced billing cost – EFT eliminates invoicing costs, postage and late payments
Expanded payment options – Open your doors to every member when you honor popular payment options: Visa®, MasterCard®, American Express® and Discover®, in addition to checking and savings accounts.
Faster and more reliable collections – Member payments are made automatically, every time, on time
Convenience – Members eliminate the time and hassle of paying by check, month after month- we also offer options for bi-weekly billing as this may be a more convenient payment schedule for your members.
Control – Members maintain complete control of their payments – they confirm the payment date, amount and account when they sign up
Flexibility – Your members can choose their preferences: checking account or credit card for their payments.
Security – Unlike checks, EFT payments cannot be lost, altered or forged
Confirmation sent email to new member with link to club location using Google Maps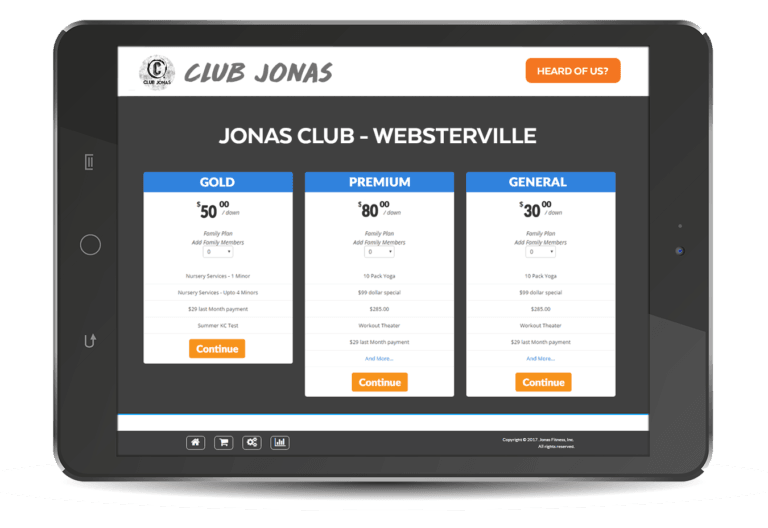 POS Billing from Jonas Fitness Always PCI Compliant
Our POS billing is always PCI compliant, tightly integrated with our software and provides a one of a kind touchscreen capable module to process all your credit cards in real-time.
We are unique to the industry by providing a dedicated pipe between our Compete software, the credit card gateway and the sponsor bank. This allows for added security of highly sensitive credit card data and in the case of an emergency we provide redundant processing facilities along with primary and fail-over connectivity.
Additional key functionality included with our POS interface:
All financial transactions are always encrypted and PCI complian
Unlimited customization of buttons and product categories on touch screen user-interface
Ability to search by product bar code or description
Daily transaction log with individual station or system-wide reports
Sell and redeem club gift cards
In-product electronic reporting and optional website for on-line merchant statements, robust reporting and transaction research
Ability to provide discounts and pay with multiple payment methods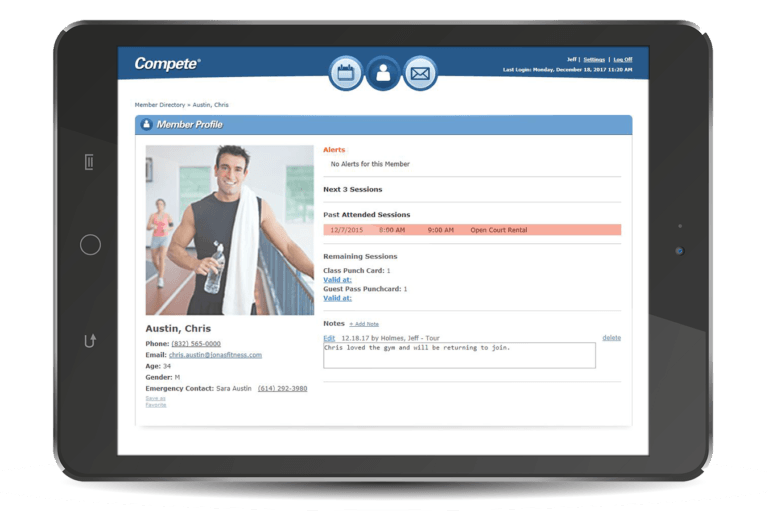 Account Updater by Jonas Fitness
This is where Account Updater by Jonas Fitness steps in.
In today's business environment, club owners/operators need to increase collections, but member credit cards are declining at ever-higher rates due to fraud alerts, lost or stolen cards and account changes.
Account Updater automatically updates Visa® and MasterCard® credit card numbers and expiration dates without having to contact your members. On a quarterly basis, all EFT MasterCard and Visa credit cards that had payments during the last 5 months are sent by the Jonas Fitness Payment Processing system to the Visa Account Updater system for review.
Then, the Payment Processing system sends new and consumer-updated card numbers to the Visa Account Updater system for verification.
Our flagship product Compete, even allows you to run ad-hoc reports detailing which member accounts have been automatically updated!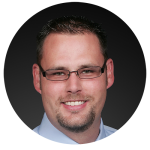 What has kept us at Jonas are really the relationships that have been forged over time. Jonas truly listens to our feedback. When we have a problem they work with us to provide a solution.
Ready to move?
Fill out this form to request your free demo now