Customer Stories.
Our Clients. Their Stories.
Our clients. Their stories.
Treehouse Athletic Club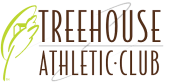 Based in Salt Lake City, Utah, Treehouse Athletic Club is a large high-end family that services over 5,000 members and hosts over 100 classes per week. Check out why they prefer Compete as their technology partner of choice.
Valley Health Wellness & Fitness Center

The Valley Health Wellness & Fitness Center supports the health and fitness needs of the Winchester, VA community by providing a high-quality facility, professional staff, and programs in a unique, supportive environment. 

In this video testimonial, Jeff Jeran – Director of Operations – shares how Valley Health saved over $190k by leveraging our member engagement platforms alongside our network of channel partners. 
Club Fit
Software Experience
Whether it is product development, quickly resolving inevitable software bugs or simply brainstorming best practices to make our staff experience better, Jonas Fitness delivers a complete package.
James Stropoli, Dir. Member Relations

Flex Fit Gym 24/7
Software Development
Jonas Fitness is not just a software company — they are an extension of our brand and when you hire them, you get a whole team on your side. They surprise us on a daily basis with the constant upgrades and updates to the software.
Aaron Pineda, President

Power Wellness
Client Success
The Jonas team is like an extension of our Power Wellness family and we work very closely. They are are with us every step along the way, day and night, through new center openings and management acquisitions.
Christy Bachara, Dir. Business Systems

Valley Health Wellness & Fitness
Client Success
What has kept us at Jonas are really the relationships that have been forged over time. Jonas truly listens to our feedback. When we have a problem they work with us to provide a solution.
Jeff Jeran, Dir. of Operations

Destin Health & Fitness Club
Software Conversions
From the phone calls to the switch to a new program, the thing that's remained constant is the level of service provided by Jonas. Conversions are a lot of work and the team genuinely makes it fun. It is a complete hands-on approach.
Rob Ghirardi, Owner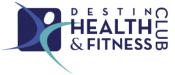 Everyday Fitness
Software Experience
As the business kept growing, we needed something much more substantial to run our business, run reports and really get a better grasp of our operations. With Jonas' Compete, we satisfied those needs and more.
Tonja Donoho, General Manager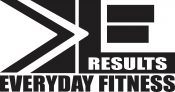 The faces of Jonas Fitness

At Jonas, we hold an unwavering commitment to providing the best gym management software solutions for the club industry. Whether you're a mid-size or a high-end multi-location health club chain we have the industry knowledge and security to be your software partner for life. 
Already a client or need help with an order?
Contact Jonas Fitness Support
Schedule a demo.
No strings attached.
Fill out this form to request your free demo today!