Virtual Classes
You can now add links into class configuration to allow members to participate in classes virtually. In the class set up, select the virtual box and an additional tab will appear.
Add a link for virtual classes with a password. If sessions have different links, use the override URL and password.
Ten minutes before class time, the link and password will be available to the member in Empower M.E. Click into the class and the link and password displays for the member to join.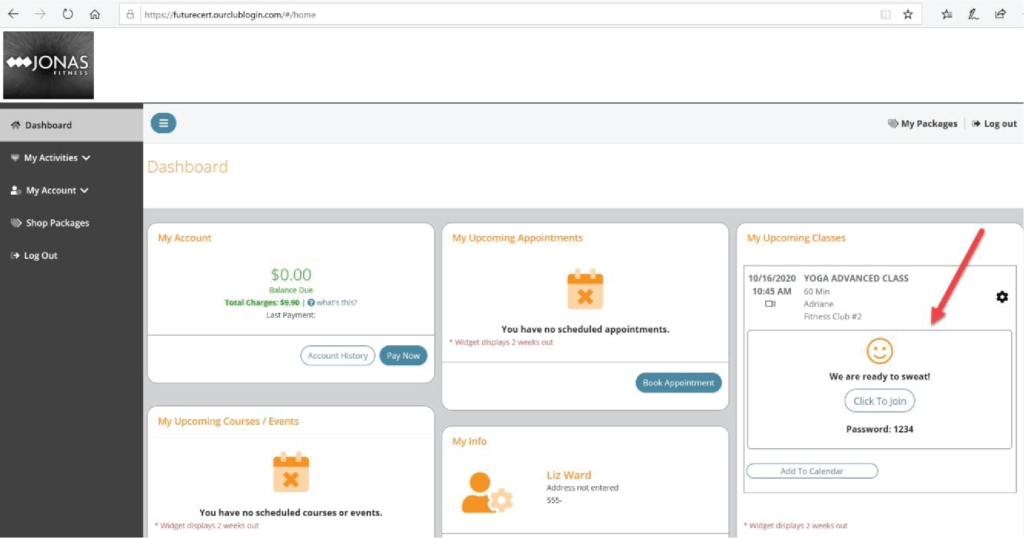 If the member attempts to join early, they will receive this message: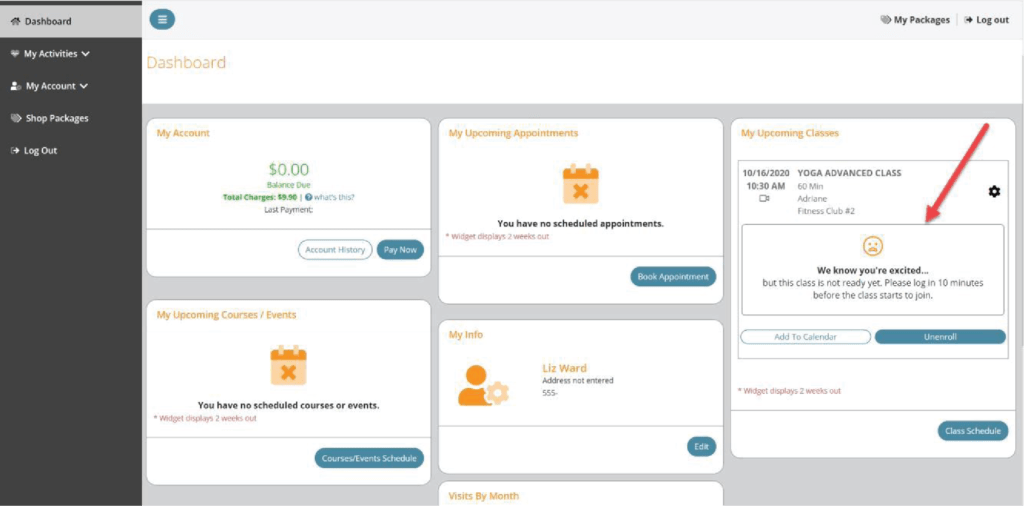 Note: Once the link displays, the member will NOT be able to unenroll.
Email a Member from Front Desk Member Record
It is now possible to email a member directly from the member record in Front Desk. Search the member and navigate to the Member Information Screen. The email address displays as a link.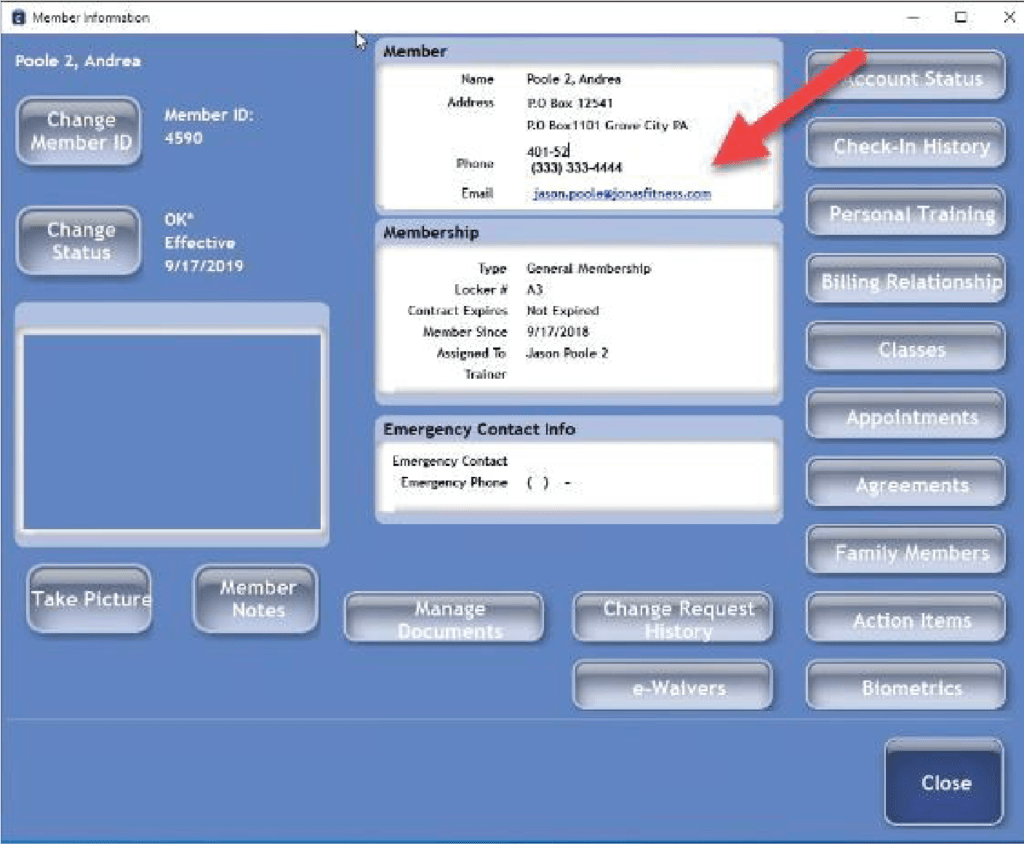 Clicking into the link brings up available email apps. Choose your app and send the member an email.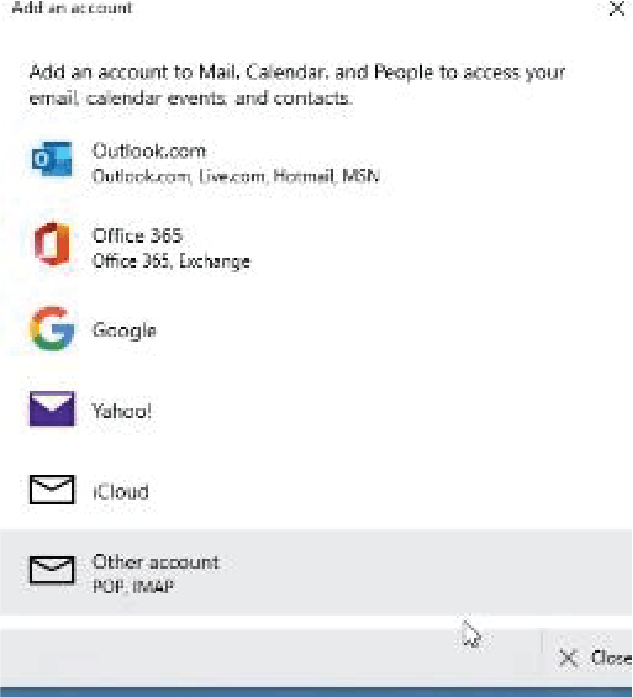 Empower M.E. Enhancements
Unenroll Family Members from Classes
Head of Household members can unenroll family members from classes. In order to do this, navigate to the calendar feature on the left menu. Select the day of the class.The main member and family members appear. When you click into the class, the unenroll button appears.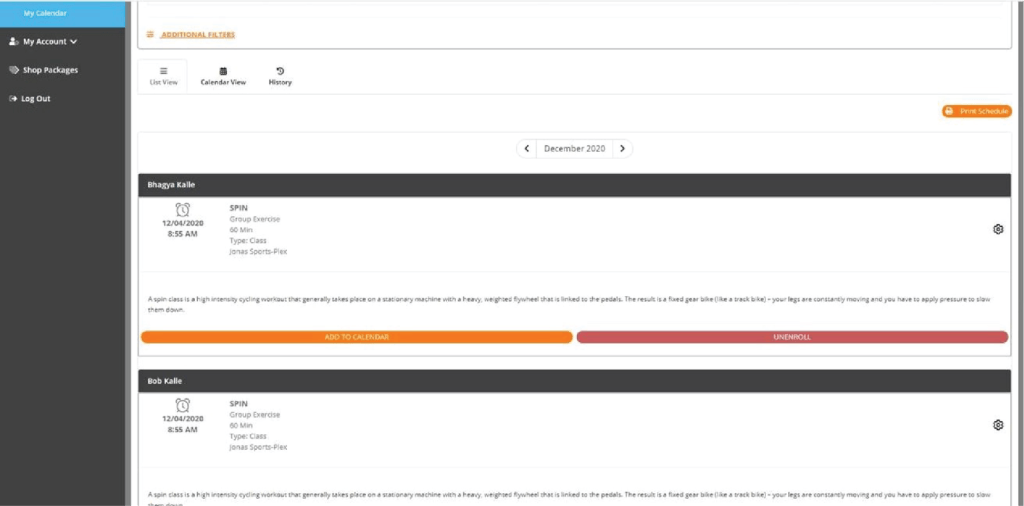 The new unenroll screen reviews whether or not the class has a cancellation fee or is refundable to the member.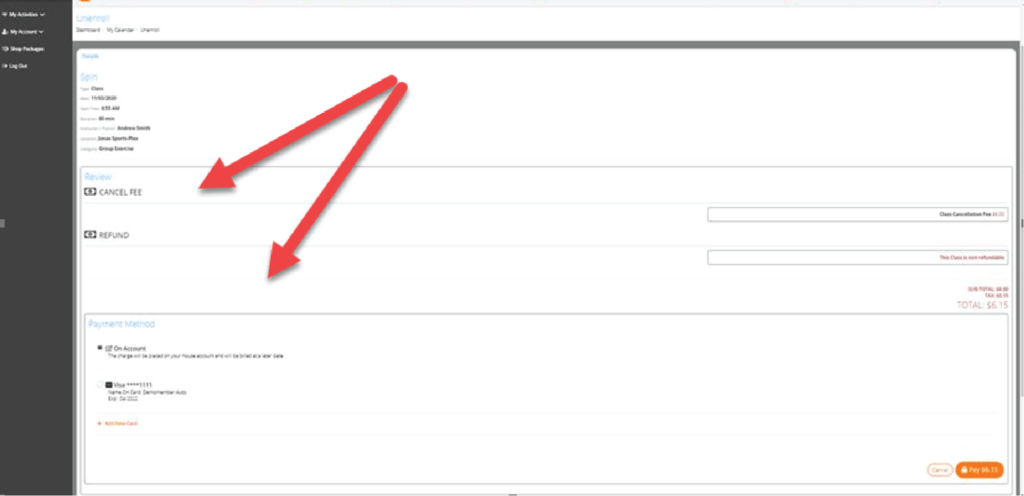 Calendar Defaults to List View
The calendar default view in Empower M.E. is now list view, which makes it easier to manage family unenrollment.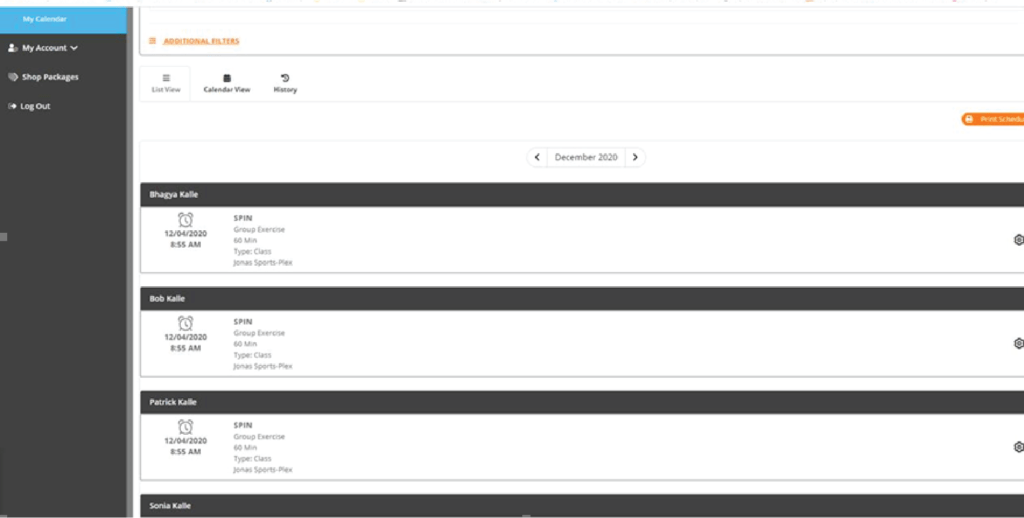 Get Delinquent Members – Cubic – call that summarizes all of the data points needed so once they have the summary, they can make subsequent calls to get the full details.
Note: These issues may not affect your club.
EME now allows to book a training if there is a minimum member requirement greater than 1.
User can select 'Week of' for a future week that is shared between two months.
When updating the agreement, Contract LUDate is getting updated to the club date time.
Now the GetInvoicingInformation call is not applying member discounts to the Cancellation fee item to be consistent with Compete.
Now the Course Enrollment is using the Course email instead of Class email.
Unenroll is promoting members from standby status to Enrolled status in EME correctly.
In EME Calendar List view, clicking on one member, now opens the class details for that member only and also the text doesn't change color.
In Compete FD, unenrolling from a class with auto standby promotion which was enrolled in EME is not causing an error now.
PA processing automatically deleting all the MainframeFormOfPayment records for the member when the MainframeCustomer record is deleted.
Now no Error during Class Enrollment – Member enrolled through COG for today and tomorrow and another member can successfully enroll in class for today
FD member information screen (called from several places), is verified for performance improvements and regression.
When updating an automatic member's status set the Effective Date with a zero time component.
No error occurs when adding and then removing the newly added member in agreements new or modify.
Front Desk Alert on Check-In Setting saves properly.
Reports: Custom member filter does evaluate status end date correctly.
Agreements: Modify agreements is not changing the expiration date if anything is different in the configuration between the original sale and the modify.
Class restriction LimitTo doesn't enable numeric editor box now works functions correctly for EME. When set in Compete the functionality will also reflect in EME.
EME Class/Course Enrollment now sets the EnrollmentPaymentType = 1 now instead of 4 in the Enrollment Table allowing Compete to unenroll and refund correctly.
Now the 'No Thanks' checkbox is showing correctly when adding a Bank Account.
No errors are occurring when logged in through a MDS master DB and user is able to sell, rewrite, renew and view agreement.
Member data entry: Credit Memo window does close after clicking on "save and apply" and coming back to Account status screen.
Featured plan displays the correct Sale price when changing 'Number of People'.
On the Course Unenroll screen, course Start Date is displayed as the actual start date, not any instance date.
EME Unenroll does not error when there are no start or end dates for class or course in the Enrollment table.
Billing: Reports – Collected Billing Summary report is working correctly for selected events and showing the results.
PIF Agreements are now showing visit counts correct and not doubled for package and serviceproducts.•Class check-in of members enrolled in the same class on multiple days, even Standby enrollments, will no longer enroll the member for all classes causing overcapacity problems.
EME is not counting the Standby enrollment towards the maximum number of enrollments for member.
The former security setting "Allow Apply Discount at POS without Manager Override" will be renamed "Require Manager Override to apply Discount at POS" with appropriate functionality for the new, clearly defined setting.
The DateTimeOffset on the Server conversion is correctly done on the Server so that in EME, the Dashboard events for any day are displayed in the widgets throughout the entire day.
When attempting to delete an Agreement Membership Plan you will not receive an internal error from back office.
When a plan is configured without recurring dues in JOL, it will now process the agreement correctly instead of giving an error.
You are able to delete an Active member or Prospect from Back Office Entry without receiving anerror.
Important Note About Upgrading to .NET 4.8
In preparation for upgrading to .NET 4.8 in the 7.31 release of Compete, the 7.30 release will attempt to upgrade the version of .NET on your computer to 4.8.
If the installation cannot upgrade your .NET version, Compete will still install correctly.
However, before the 7.31 release of Compete, you must upgrade .NET to 4.8. The installer for .NET 4.8 is located at https://dotnet.microsoft.com/download/dotnet-framework/thank-you/net48-web-installer.
If you need help with this, please contact Compete Software Support.
Important Note about End of Support for Microsoft® Windows 7
Microsoft officially ended support of Windows 7 on January 14, 2020, and no longer issues security patches.
As a reminder, unsupported software is at risk for security weaknesses and vulnerabilities. For your club to remain PCI compliant, Jonas Fitness recommends upgrading to one of the supported operating systems listed in the Compete System Requirements (available on the Customer Portal).
Jonas Fitness will try to assist with any problems that you may encounter if you use Windows 7; however, due to the lack of support from Microsoft, we cannot guarantee that we will be able to correct all issues.
For more information about upgrading, please contact your Jonas Fitness Account Manager.